The Pet Insurance People. Call us on
Administration:

0121 308 8685
Claims:

03301 348112
(option 2)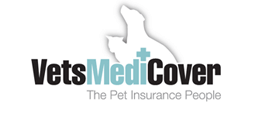 Quote here
FAQs
Policy
When does my cover begin?
Your cover begins from your specified inception date. You will immediately be sent an email confirming cover.
We do not cover illnesses which occur within the first 14 days of policy inception or injuries which occur within 5 days of policy inception.
Who are the insurers / underwriters?
Your insurer for sections 1, 2, 3, 4, 5 and 6 is Covea Insurance plc, registered office Norman Place, Reading, Berkshire, RG1 8DA, registered in England and Wales Number 613259. Covea is authorised by the Prudential Regulation Authority and regulated by the Financial Conduct Authority and the Prudential Regulation Authority – FCA Number 202277.
For policies that start or renew from 1 October 2020 onwards, your insurer for section 7, Third Party Liability, is Ageas Insurance Ltd. Ageas Insurance Ltd, Ageas House, Hampshire Corporate Park, Templars Way, Eastleigh, Hampshire, SO53 3YA. Registered in England and Wales No. 354568. Ageas Insurance Limited is authorised by the Prudential Regulation Authority and regulated by the Financial Conduct Authority and the Prudential Regulation Authority, Financial Services No. 202039.
What does lifetime cover mean?
Lifetime cover means you have an annually renewable reinstatement policy i.e. the cover for your pet will continue throughout its lifetime subject to the renewal and payment of the premium.
What does 12 months policy cover mean?
Our annual policy has been designed for owners looking for great value pet insurance to help with the cost of veterinary fees to treat injuries or short-term illnesses. The 12 month policy cover is provided for up to 365 days only from the date of the occurrence up to the amount specified in your policy limit. The condition will then be excluded from your policy. To continue to claim for the 12 month period you must keep your policy in force and continue to pay your premiums.
Are there any dogs that you will not insure?
Unfortunately, we cannot insure dogs used for security, guarding, track racing, coursing, fighting, shooting or breeding. Additionally, we cannot offer cover for African Wild Dog, American Bully, American Indian Dog, American Pit Bull Terrier, American Rottweiler, American Staffordshire Terrier, Argentine Dogo, Bandog, Bandogge Mastiff, Bully Kutta, Canary Dog, Cane Corso, Czechoslovakian Wolf Dog, Dingo, Dogo Argentino, Dogue Brasileiro, Fila Brasileiro, Gull Dong, Husky Wolf Hybrid, Irish Staffordshire Blue Bull Terrier, Irish Staffordshire Bull Terrier, Japanese Tosa, Johnson American Bulldog, Perro de Presa Canario, Pit Bull Terrier, Saarlooswolfhound, Tosa, Tosa Inu, Wolfdog, Wolf or Wolf Hybrid or any dog crossed or mixed with these breeds.

For policies that start or renew from 1 October 2020 onwards, Third Party Liability insurance is excluded for the following breeds, or any dog crossed or mixed with these breeds: Alapaha Blue Blood Bulldog, American Bulldog, Boerboel and *Czechoslovakian Wolf Dog. (*only applicable to policies that were incepted before September 2019).
Can I apply if my pet has any existing conditions?
Before taking out pet insurance with us you must inform us of any current conditions or previous illnesses.
If you take out the 12 month cover we cannot cover you for any known conditions. However, if you purchase one of our policies offering lifetime cover, a condition is no longer considered to be pre-existing when your pet has been symptom and treatment free for a consecutive period of 24 months and not consulted your vet with regards to the condition.
Are there any age restrictions?
We insure pets aged between eight weeks to eight years at policy inception. However, certain breeds can only be insured if the pet is less than five years old at policy inception, otherwise, 12 month cover can only be offered prior to the pet's 8th birthday.
Will you continue to renew my pet's insurance when he or she is old?
If we offer and you accept your renewal invitation, we will continue to offer you cover for your pet throughout their life.
What does third party liability mean?
This section covers any compensation that you would be legally liable to pay for accidental bodily injury to a person or accidental damage to someone's property that your dog has caused.
What is complementary or alternative therapy treatment?
Complementary therapy is an alternative treatment that is not considered to be standard veterinary practice.
Acupuncture, homeopathy, chiropractic manipulation, hydrotherapy, osteopathy, physiotherapy and treatment for behavioural illness all fall into this category. If such treatment is recommended by your vet, then please refer to your claims handler for further information.
Is my pet covered for dental treatment?
Your pet will be covered for veterinary dental treatment providing that any recommended treatment has been carried out within 6 months, or earlier if specified. Maximum limit per year £350.
Are hereditary or congenital conditions covered under this policy?
Providing that there are no clinical signs of these conditions when you take out the policy we will cover your pet for any hereditary or congenital conditions.
Are hip replacements covered?
Our policy does cover hip replacements.
Can I claim for routine vaccinations?
Unfortunately you cannot claim for routine vaccinations.
Payments
When will my first direct debit be due?
If you take out a policy that incepts on the same day that it is taken out, your first instalment will be collected within 10 working days. For all future collections please refer to your direct debit schedule as provided by Premium Credit.
Why have I received documents from Premium Credit Limited?
Payment by instalments is via an interest free credit agreement with Premium Credit. You will be sent an agreement. It is a legal requirement that the form is sent to you. Premium Credit would like you to agree to their terms of business online or by returning the paper agreement. Please note that Premium Credit Limited may start collecting your monthly instalments before you have signed your credit agreement. If you do not return the credit agreement, Premium Credit Limited's terms and conditions will apply, however, your instalments will continue to be collected.
Can I change my direct debit details?
To alter your direct debit details please call 0121 308 8685 and we will be happy to make the necessary arrangements.
If I select to pay annually what cards are accepted?
The following cards are accepted.


Claims
What is the maximum pay out in a year?
Depending upon the level of cover selected, you can claim up to your chosen vet fee limit each year. Other policy sections have sub limits to the vet fees.
How do I claim?
www.vetsmedicover.co.uk/how-to-make-a-claim/
What is the maximum time limit for me to submit a claim?
You must advise claims handler as soon as possible, all claims to be submitted within three months of the date of injury or illness.
What are direct claims?
We pay claims directly to the veterinary practice, less the excess, as opposed to you paying the vet and VetsMediCover reimbursing you. A direct claim means you only pay the excess as specified on your policy certificate.
Do I have to claim directly?
Direct claims are our preferred method of payment. However, if either you or your vet would prefer not to use this method please let our claims team know that your vet has been paid so that you, the client, can be reimbursed personally.
How will claims payments differ as my pet ages?
When your pet is aged 4 & 5 you will also be required to pay a 10% contribution of the claims cost, in addition to the standard excess, for pets over 6 this increases to 20% contribution of the claims cost, in addition to the standard excess This is called percentage excess. For full policy terms and conditions please see the Covea Insurance plc policy wording.
How is the policy excess payable?
The excess applies per condition per policy period; if further periods of insurance are offered and accepted and you have a continuous claim any fees incurred in the new policy period would be subject to the excess. If a claim occurs at the later stages of a policy period and the treatment took place in that previous policy period, then this is incurred within the old policy, even if the invoice is not issued until after renewal.
Contact Us
How can I contact you?
To contact a member of the VetsMediCover administration team please call 0121 308 8685 or email admin@vetsmedicover.co.uk.
How do I cancel my policy?
Our policy offers you a 14 day cooling off period in which to cancel your policy. In this case, we will cancel your cover provided that you have not made any claims on the policy. To do this simply call 0121 308 8685 or email admin@vetsmedicover.co.uk.
If you wish to cancel your policy after the cooling off period please email or write to us.
How do I complain?
To complain please call VetsMediCover on 0121 308 8685 or mark your email with the subject 'complaint' and send it to admin@vetsmedicover.co.uk, or please write to:
VetsMediCover
SQ2 House
240b Lichfield Road
Four Oaks
Sutton Coldfield
West Midlands
B74 2UD
Quote here
Customer Reviews

Efficient and pleasant customer service. Very helpful and explanations clear
Professional Service

Professional and value for money service.

Really helpful - went above and beyond