The Pet Insurance People. Call us on
Administration:

0121 308 8685
Claims:

03301 348112
(option 2)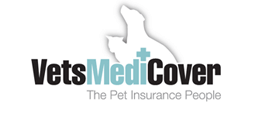 Quote here
Here at VetsMediCover, we are proud to be working with FirstVet and offer all of our customers free unlimited access to video consultations with experienced, locally registered vets, through the FirstVet app.
Unlimited access
Unlimited 24/7 video vet visits included with your policy
Convenient care
Get advice, treatment or a referral to your local vet, if required
A trusted partner
Trusted by over 500 000 pet owners globally, with 93% 5-star reviews
How to use FirstVet
Click the button below to register your pet & download the app
When you need to see a vet, simply open the app, select an appointment time and describe your pet's symptoms
When it is time for your appointment, reopen the app and enter the waiting room
The vet will appear on video and conduct your consultation
Register for FirstVet
What can FirstVet help with?
Vomiting and diarrhoea
Eye and ear problems
Poisoning
Coughing and sneezing
Itching and skin problems
Minor injuries and accidents
If your pet is seriously injured or in need of immediate medical assistance, you should take them straight to your local practice.
Why use a video vet?
Sometimes you are unsure if a vet clinic visit is necessary
Quick access - with an average wait time of less than 30 minutes
It's less stressful for your pet than visiting a physical vet
Only see a physical vet or specialist if you actually need it
It's free of charge as a customer of VetsMediCover
Register for FirstVet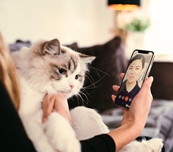 The FirstVet App
Schedule a free video appointment wherever you are
How it works
Read more about FirstVet and how it works on their website
Q&A
Read FirstVet's frequently asked questions from customers