The Pet Insurance People. Call us on
Administration:

0121 308 8685
Claims:

03301 348112
(option 2)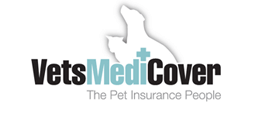 Quote here
Contract summary
In the event of an emergency:
Your vet can operate immediately.
Policy conditions: your pet requires
Vaccinations and boosters kept up to date, as recommended by your vet.
Vaccinations against kennel cough prior to admission to a boarding kennel or show.
Claims conditions:
Please call the claims line 03301 348112 within 3 months from the injury or illness.
Principal Exclusions:
Illness within 14 days of policy inception and Injury within 5 days of policy inception.
Pre-existing conditions until treatment and symptom free for 24 months (cover applies to Lifetime policies only)
Pets less than 8 weeks or over 8 years* at policy inception. *Certain breeds are restricted to 5 years old at inception
Dogs used for working, guarding, racing or registered under the Dangerous Dogs Act 1997.
Please note:
For full policy terms and conditions, please refer to the policy document.
Quote here
Customer Reviews
Quote process eaay

Quote process was straightforward and easy, not claimed or needed to contact for anything else yet. Hopefully similar
Speedy, efficient response

Requested a claim form, it was in my inbox before I finished my call. The lady I spoke to was lovely and friendly too. Great customer service 😊
Prompt service given by your team.

The 5-star rating is for the prompt responses when application forms were needed or invoices from our vet due to be paid. The 5-star is not for the monthly cost, which at £85 is rather steep, when considering that I have to pay the first £90 in each claim period plus 20% excess.