The Pet Insurance People.
Call us on

0121 308 8685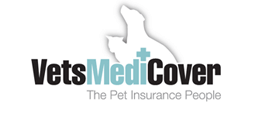 Quote here
Contract summary
In the event of an emergency:
Your vet can operate immediately.
Policy conditions: your pet requires
Vaccinations and boosters kept up to date, as recommended by your vet.
Vaccinations against kennel cough prior to admission to a boarding kennel or show.
Claims conditions:
Please call the claims line 03301 348112 within 3 months from the injury or illness.
Principle exclusions:
Illness within 14 days of policy inception and Injury within 5 days of policy inception.
Pre-existing conditions until treatment or symptom free for 24 months for lifetime policies only.
Pets less than 8 weeks or over 8 years* at policy inception. *Certain breeds are restricted to 5 years old at inception
Dogs used for working, guarding, racing or registered under the Dangerous Dogs Act 1997.
Please note:
For full policy terms and conditions, please refer to the policy document.
Quote here
Customer Reviews
good value for money .

very polite ,policy reads like it is what im looking for with the cover for my new puppy. we shall see ,hopefully we wont need to make claim,
Excellent service and value for money

I think your service is excellent, there was no delay in payment when we had to claim last year for kennel cough.
Prompt replies to my questions.

Very good communication.