The Pet Insurance People. Call us on
Administration:

0121 308 8685
Claims:

03301 348112
(option 2)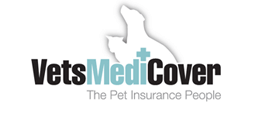 Quote here
Cookie Information
Cookies and how they Benefit You
Our website, like many other websites around the world, use cookies for a variety of purposes, including ensuring the website functions as you would expect, remembering your preferences, and gathering anonymous marketing data. Never will we collect or use cookies to track personally-identifiable data without your express permission.
On this website, we are using cookies to:
Enable functionality on the site
Allow you to share pages with social networks like Facebook
Track website usage, so we can continue to improve our website for you
Provide information from third party services
Granting us permission to use cookies
By continuing to use this website after seeing our notice and/or reading this page you are indicating that you are happy for us to set cookies in your browser in line with this document. If you wish to use this site, but would like us not to set cookies in your browser, you can learn how to disable or remove cookies below. Please note however that doing so will impact the functionality of this site.
More about our Cookies
Our own cookies
We set our own (first party) cookies to achieve the following:
Determining if you are logged in or not
Remembering if you've set any preferences on the site
Remembering if you have been informed of our cookie policy
To stop us setting these cookies, you will need to set up your browser to reject all cookies (see below).
Third party functions
Our site may from time to time include functionality provided by other websites, such as YouTube videos, or images located on 3rd party servers. These 3rd parties may set cookies that we have no control over. If you do not wish to accept third party cookies, this can be done by following the instructions provided below, however disabling these cookies may break the functions offered by these third parties.
We use the following services on our website that may set '3rd party' cookies:
AddThis social sharing button
YouTube embedded videos
Embedded Google maps
Broadbean Adcourier
Anonymous Visitor Statistics Cookies
We use the services provided by Google Analytics to track visitors and build up a picture of how visitors use our website, where they have come from, the pages they visit etc. In order to do this, Google analytics will set up to three cookies on your browser. No personally identifiable information is stored, and all the data we receive is anonymous.
Quote here
Customer Reviews

My dog Aiyana was seen on time and vet Holly was very caring kind and patient

So friendly, easy snd informative
I am very pleased with the service I receive from vetsmedicover

always easy to deal with and no hassle whether renewing or claiming