The Pet Insurance People. Call us on
Administration:

0121 308 8685
Claims:

03301 348112
(option 2)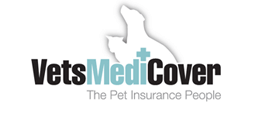 Quote here
How to claim
We are sorry to hear that your pet has been ill. Your pet is always the main priority, and you should always seek veterinary assistance if needed.
Please contact our specialist claim teams to discuss any concerns you may have regarding a new or existing claim:
All veterinary treatment
Including loss, theft or death of pet

03301 348112 (option 2)

Third Party Liability
Injury or damage to another person,
animal or property

0345 415 0495
Alternatively, you can download a claim form here:
If you would prefer to receive a copy by post, just call our customer service team on 0121 308 8685 or email, admin@vetsmedicover.co.uk, who will happily arrange this for you today.
Please make sure that the claim form is signed by the policyholder before you leave the form with the vet treating your pet.
Return your claim form to the Freepost address noted on the bottom right corner of the claim form. Please don't add anything else to the address as this may delay the delivery of your claim.
VetsMediCover
Freepost PetAdmin
You can also return your claim form by email, please send to claims@petadminteam.com.
All claims should be submitted within 3 months of the injury or illness, so that we can register your claim and commence the assessment.
Keeping you informed
We know how stressful the claims process can be! To help you keep track of your claim, we will send texts to your mobile. If your mobile number has changed, please let us know so that we can ensure that you receive these updates.
Track your claim
We will send texts to your mobile
Step 01

First of all, we will send you a text message to let you know that we have received your request for a claim form.

Step 02

When we have received your claim form, we will text you to let you know.

Step 03

If we need more information from your vet, we will send you a message to let you know that we are talking to your vet.

Step 04

When we have sufficient information from your vet, we will text you to let you know.

Step 05

We will text you when the claims team have finished assessing your claim. We will let you know when the claim has been approved and send the details to you.

Quote here
Customer Reviews
very professional

Quick and efficient; responsive to queries
Easy To Deal With

We have used them for Veterinary Treatment Insurance Cover for 10 years and they are an easy company to deal with
Comparable renewal price - easy to renew

Renewal premium was comparable - easy to renew.