The Pet Insurance People. Call us on
Administration:

0121 308 8685
Claims:

03301 348112
(option 2)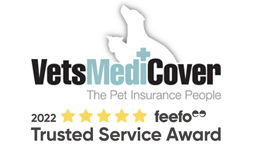 Quote here
Privacy Policy
Personal data we collect from you whether or not you become a customer and if you become a customer we will use it to manage the policy or service you have applied for. We will collect most of this directly during the application process. This data could include;
Full name, address, email address(es) home, work and mobile telephone numbers
Date of birth or age for verification purposes and security checks
Financial details of accounts that pay for our products or service
Records of products or services previously purchased from us
Information from fraud prevention agencies
Personal data about other named applicants for our products or services
We will tell you if any data is optional.
The personal data we collect will be used for the following purposes;
Our legal basis for processing of the personal data;
As necessary to form a contract with you for the relevant policy or service, to decide whether to enter into it, to manage and perform that contract and to update your records from time to time
To provide necessary personal data sufficient for the insurance company to enter into an insurance contract with you.
To provide necessary personal data sufficient for the premium finance company to enter into a credit agreement with you (if you choose to fund the premium this way).
Any legitimate interests pursued by us or third parties we use are as follows;
For good governance, accounting, market research, analysis and developing statistics
To send you marketing communications, renewal invitations or promotional offers
As necessary to comply with a legal obligation, when you exercise your rights under data protection law and make requests, for compliance with legal and regulatory requirements and related disclosures, for establishment and defence of legal rights, for activities relating to the prevention, detection and investigation of crime, to verify your identity make fraud prevention and anti-money laundering checks
Based on your consent; when you request us to disclose your personal data to other people or organisations such as a company handling a claim on your behalf
Disclosure

We will not pass on your personal data without first obtaining your consent. We will inform you of who will receive the data before sharing it. Subject to your consent we will share your personal data;
With the insurance company providing your policy and any contracted party to help provide the services under the policy.
Companies or persons providing services to you.
The Financial Conduct Authority (FCA)
Courts to comply with legal requirements and for the administration of justice
In an emergency to protect your vital interests, security or integrity of our business
Payment systems (e.g. VISA or Mastercard) to process transactions and resolve disputes
Anyone else where we have your consent or as required by law.
Marketing preferences
We will use your home address, phone numbers, email address(es) and social media to contact you according to your preferences.

You can change your preferences at any time by contacting us. You can manage social media preferences through that social media.

Data retention periods;
Retention of case queries or complaints. We will retain personal details to comply with legal and regulatory requirements of the FCA.

Retention case of claims we will retain your personal data for as long as you might legally bring claims against us or the insurer.

Retention in accordance with legal and regulatory requirements we will retain your personal data after your policy or service to you has ceased or has otherwise come to an end based on our legal and regulatory requirements.
Your Rights under applicable data protection law;
The right to be informed how your data will be processed
The right to have your personal data corrected if it is inaccurate and to have incomplete data completed
The right to object to processing of personal data
The right to restrict processing of yor personal data
The right to have my personal data erased (the right to be forgotten)
The right to request access to the personal data and information about how you process it
The right to move copy or transfer your personal data (data portability)
The rights to restrict automated decision making including profiling
You have the right to complain to the Information Commissioners Office, it can investigate compliance with data protection law; www.ico.org.uk
For more information you can contact out Data Protection Officer
Jane Smyth
Petsmedicover
240b Lichfield Road
Four Oaks
Sutton Coldfield
B742UD
Consent
By consenting to this privacy notice you are giving us permission to process your personal data specifically for the purposes identified above

Consent is required for Petsmedicover to process both types of personal data, but it must be explicitly given. Where we are asking you for sensitive personal data we will always tell you why and how the information will be used.

You may withdraw consent at any time the consequence might be that we cannot provide an insurance contract or services to you.

If you do not understand any point please contact us for further information.
Quote here
Customer Reviews
Great service easy to use great price so convenient

Easy to amend time of reorder Decent price Updated when delivery due Perfect So easy

always efficient and helpful

Easy to use claims easy aswell